Name: Drew Dollar
Birth Date: December 2, 2000
Hometown: Atlanta, GA
Team: Driver – No. 54 DGR-Crosley
For the 2019 season, Drew Dollar has signed with DGR-Crosley to compete full time in the NASCAR K&N Pro Series East, as well as select CARS Tour events. The 18-year-old started racing in a Bandolero at Atlanta Motor Speedway in 2016 and then moved up to Legend Cars in 2017 and 2018. Last season, Drew won 20 races across the country and earned the INEX Semi-Pro National Points Championship in his Legend Car.
The Atlanta-native is in his Senior year at Marist School where he maintains a 3.8 GPA. He has been accepted to Texas Christian University in Fort Worth, but will defer his enrollment and focus on his racing career this year.
At 15-years-old, Drew's interest in racing was piqued and he asked if he could test drive a Legend car. His parents agreed as long as he earned an A in math and with two weeks left in the term he only had an 87%; they thought they were home free. But, Drew aced his final, raising his grade to 91% and earned his first test drive, which took his interest from piqued to hooked.
Now in his fourth year behind the wheel, the young driver started 2nd in his K&N debut at New Smyrna Speedway (FL) in February and led 48 laps, which took the focus for 2019 from a full season with the CARS Tour to a full NASCAR K&N East schedule.
In addition to racing and maintaining his grades, Drew is an avid tennis player and is on the Varsity tennis team at Marist for the third year. He is a Eucharistic Minister at his school, a Confirmation Leader at his church, and is active with community service, helping out at assisted living homes, early childhood centers, and serving meals at homeless shelters in Atlanta.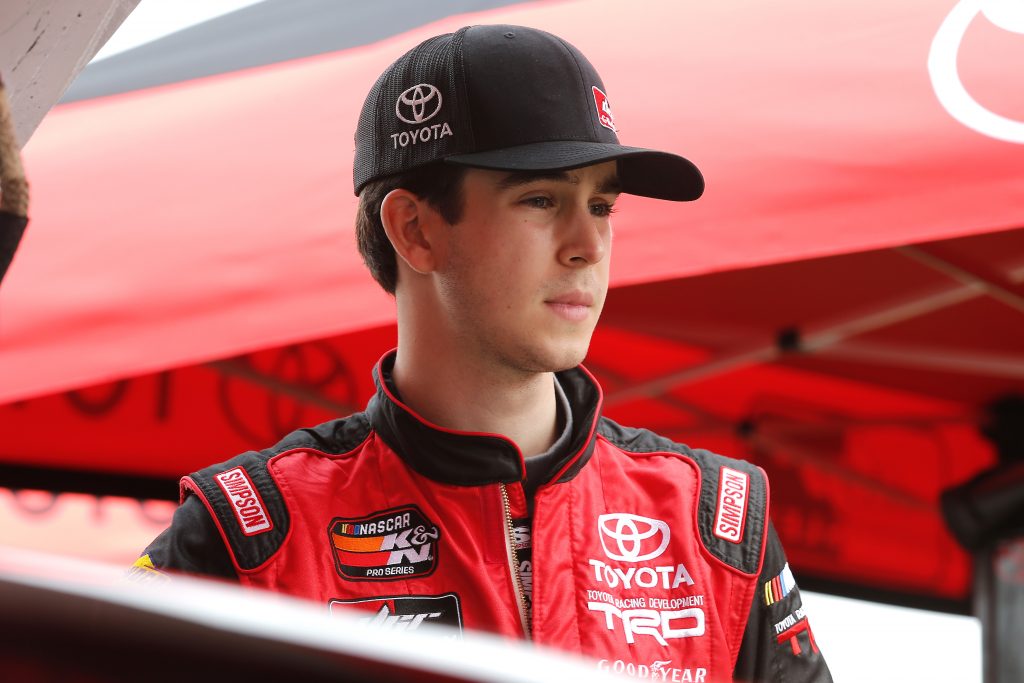 2018 Legends Semi-Pro Division National Champion
2016
Bandolero Outlaws Division
2017
Legends Semi-Pro Division
2018
Legends Semi-Pro Division
2019
CARS Tour & NASCAR K&N
FAVORITE MOVIE:AMERICAN SNIPER

FAVORITE ACTOR:BRADLEY COOPER

FAVORITE SINGER:JASON ALDEAN

FAVORITE PRO SPORTS TEAM:ATLANTA BRAVES

FAVORITE VACATION SPOT:ANY BEACH
DREAM CAR:2016 PORSCHE 911R

FAVORITE COLLEGE TEAM:GEORGIA BULLDOGS

FAVORITE SUBJECT:ART HISTORY